mars 4, 2019
Envoyé par :

Astorz.com

Catégories:

EUR/USD, Forex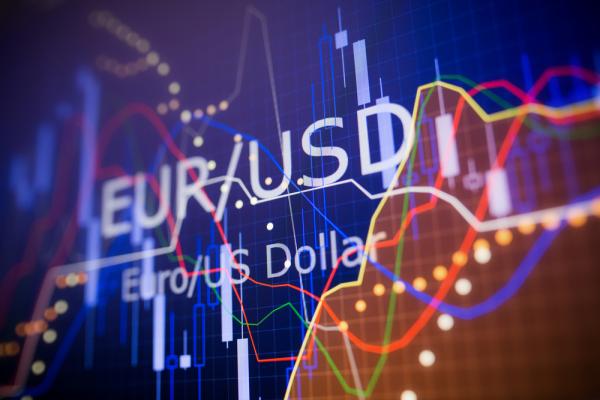 The EUR / USD starts the week by a sharp decline, with a dip to 1.1308 for the moment, after a peak at 1.1382 last night shortly after a bullish gap at the opening of the Forex.
The dollar profits from the perpsective of a China-USA agreement
The sharp rebound of the Dollar, with a Dollar Index that exceeded last week's highs is the main reason for this decline in the Euro-Dollar.
The greenback seems to have taken advantage of the weekend information that a trade agreement between China and the US would be close, the Wall Street Journal even mentioned the date of March 27 for signing.
The technical factors are no strangers to the bearish acceleration posted by the EUR / USD since this morning.
Two important technical breaks
The fall has indeed accelerated significantly following a break below the moving average 200 hours, which stopped the corrections of the Euro for more than a week.
In addition, the evolution of the EUR / USD pair over the past few days has resulted in a graphical configuration resembling a "Shoulder-Head-Shoulder", typical of bearish reversals, whose "neckline" has yielded this morning (giving rise to a sell signal), in the wake of the break below the 200-hour moving average.
At the beginning of the day, we therefore observed two important downside technical signals, which added to the fundamentals favorable to the Dollar, which explains the fall of the EUR / USD on Monday.
The bearish reversal is confirmed
With more hindsight, we can now estimate that the upward trend that started after the lowest annual 2019 of February 15 at 1.1233 which peaked with the peak at 1.1419 last week has now turned down, which we suspected in our early EUR / USD point.
The next potential supports are on the psychological threshold of 1.13, before 1.1275, 1.1250, and 1.1233, then 1.1215 (trough 2018).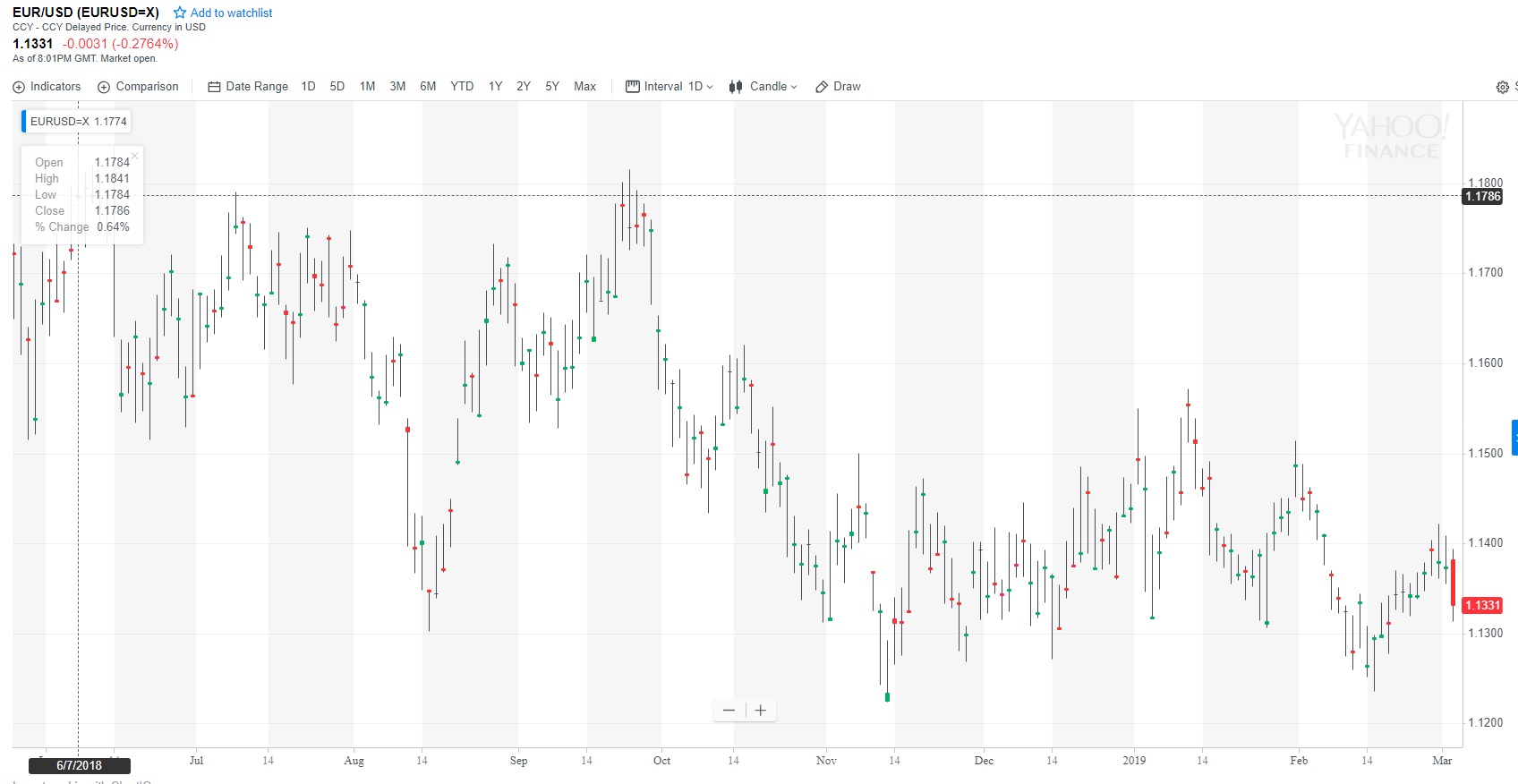 On the upside, we should be able to observe a return above 1.1360 at least for the bearish reversal to vanish.
Upcoming important events to watch
Finally, it should be noted that after an empty economic calendar on Monday, the program of tomorrow will be more loaded, with several indicators likely to influence exchanges on the EUR / USD pair.
In particular, the European services SMIs and retail sales in the Eurozone will be expected in the morning, ahead of the services PMI, services ISM and new home sales in the afternoon in the United States.
However, the possibility of a consolidation phase should also be considered if traders decide after the fall of the day to remain on the sidelines until the most important events of the week, the ECB meeting on Thursday, and the report NFP of Friday.