mai 23, 2019
Envoyé par :

Astorz.com

Catégories:

Oil/Brent, Stock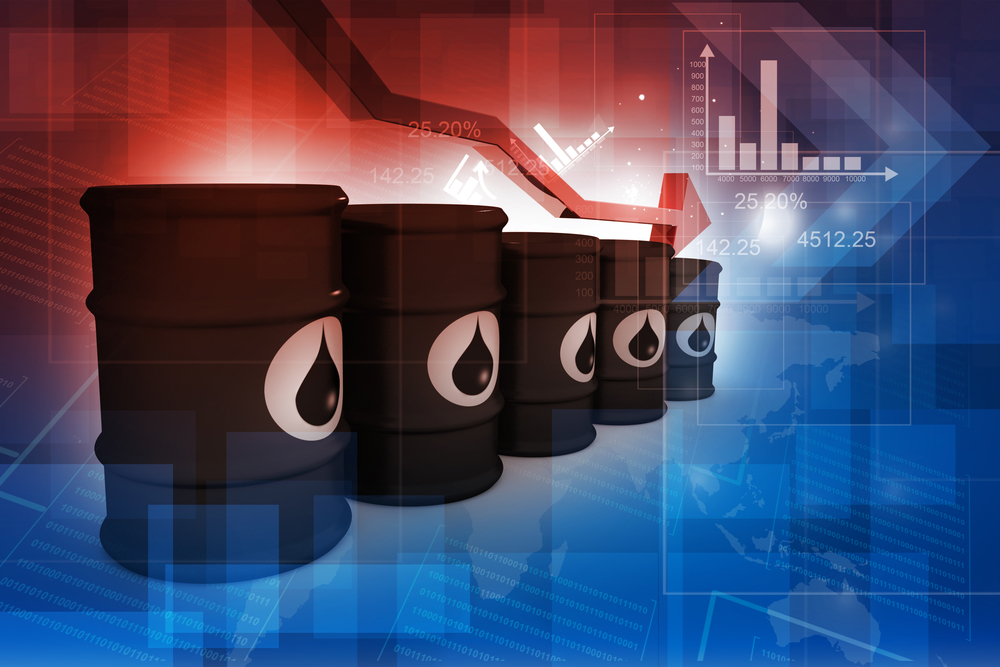 In a declining market in Paris, oil stocks are on the wane, the surprise rise in US oil stocks fears a glut of supply of black gold in the United States, the world's largest oil producer. On the CAC40, Technip FMC lost 1.65% to 20.23 euros while Vallourec and CGG sold respectively 6.48% and 5.25%. As for Total, the heavyweight of the rating, the title yields 1.86% to return to the contact of 48 euros.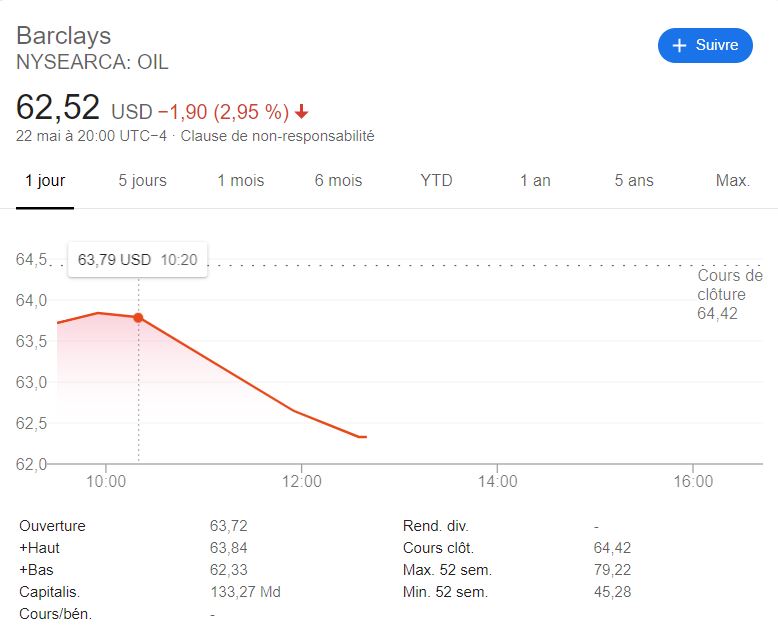 The news had the effect of a cold shower. According to figures released Wednesday by the US Energy Information Agency (EIA), commercial reserves of crude increased by 4.7 million barrels to 476.8 million, where analysts surveyed by the Bloomberg agency anticipated on the contrary a drop of 1.7 million barrels.
Surprise bond of US stocks
Inventories of crude rose 8.8% year-over-year and 4% above the five-year average for the period. Gasoline inventories jumped 10.9% from their level of a year ago. Ditto for gasoline stocks that rose by 3.7 million barrels, where analysts had forecast an increase of "only" 850,000 barrels. Only stocks of distilled products are down 2.2% from their level of a year ago.
A surprise rise in oil stocks which logically weighed on oil prices, like Brent which fell 1.72% the day before and slipped again this morning by 1.04% to trade around 70, $ 17.
Oil stocks are on the rise
The rise in oil stocks worries OPEC member countries, including Saudi Arabia and the United Arab Emirates, which have reaffirmed their determination to stabilize the global oil market. In the meantime, oil stocks are on the rise. CGG, the specialist in geophysics is the red lantern of the SBF 120 and falls 6.48% to 1.46 euro.
Vallourec, which last Thursday announced significantly improved results in the first quarter of 2019, fell 5.15% to 2.19 euros. In financial difficulty, the specialist in seamless tubes managed to reduce its net loss to 90 million euros (against -170 million in the first quarter of 2018), and achieved a gross operating profit (EBITDA) positive. The oil services, whose price has risen by 35% since the beginning of the year has also confirmed all of its objectives for this year.



TechnipFMC fell by 1.65% to 20.23 euros. On April 25, the oil services group announced results in decline in the first quarter but still garnered $ 6.2 billion (5.6 billion euros) of orders, at most since the fourth quarter of 2014 .
Finally, the oil giant Total, heavyweight of the coast, gives back ground. Impacted by the decline in prices of brent, the title yields 1.86% to return to contact with 48 euros.