novembre 4, 2018
Envoyé par :

Astorz.com

Catégorie:

Cryptocurrency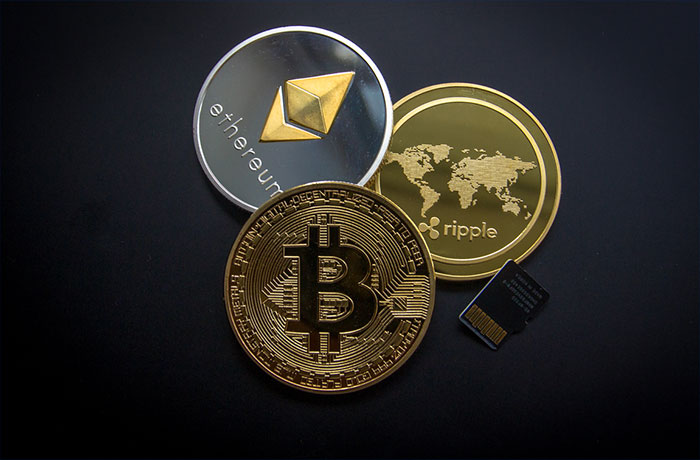 The price of Bitcoin has been holding remarkably steady lately. For more than two months, the digital currency has been stuck around the $6500 mark.
That may come as a surprise to those who follow cryptocurrency markets closely. For a couple of reasons. One of them is volatility. The Bitcoin price has been all over the map last year. It raced from around $6000 at the end of September to close to $20,000 by mid-December, before heading back to $6,000.
Then there's timing. Bitcoin's stability comes at a time of rising US interest rates that have strengthened the dollar against several currencies.
To technical analysts, price stability is usually followed by major moves. Will Bitcoin have another wild ride by Christmas?
The results of this exercise are summarized in table 1.
Table 1
Bitcoin Price By Christmas: A Bullish, A Bearish, And A Moderate Forecast
| | |
| --- | --- |
| Econometric Model | Price |
| Hayes | $12,629.15 |
| Wheatley | $816.91 |
| Market Model | $8,573.56 |
On the one side, the Hayes' model predicts a price of $12,629.15, almost double the current price.
As expected, that's a bullish forecast. Hayes' model focuses on the supply side of the Bitcoin market, which is expected to grow at an ever-slower pace, as it gets closer to the limit.
On the other side, the Wheatley model predicts a price of $816.91, a fraction of the current price.
As expected, that's too bearish a forecast. The model focuses on the demand side of the Bitcoin market, measured by adoption rates, which has been growing slowly.
That's according to a recent Gallup survey.
Somewhere in the middle is the market model—a combination of the previous two models — which predicts a price of $8,573,56, not that far from the current price.
Where does the Bitcoin and investment analyst community expect Bitcoin price to be by Christmas?
Raghav Reggie Jerath, CEO of Gath3r Web Miner, expects Bitcoin prices to be in line with the predictions of the market model. "Historically, Bitcoin has always had positive price movements during the months of November and early December, so it is possible to see price settle around 7500 –  8500 range for the remainder for the year," says Jerath.
Patrick E. Palacio, CEO of LoyalCoin, sees a moderate increase of the price of Bitcoin in the range of $7,000-7500.  "I do believe we will see a rise in Bitcoin in the next few weeks and Bitcoin will increase slightly to around 7k and 7.5K," says Palacio.




Bitcoin trader Abraham Merkin thinks that $6,000 is a "hard floor" for Bitcoin. Meanwhile, he doesn't see any major price movement by Christmas "The volatility we saw last year through the first quarter of 2018 is a thing of the past," he says. "Bitcoin will not hit $8,000 in 2018; and it might not reach $7,300 before Christmas given the current calm."
Clement Thibault, Senior Analyst at global financial platform Investing.com, sees Bitcoin staying close to $6,000. "For now, it seems like the selling pressure keeps on pushing the price down," says Thibault. "As for a bottom, Bitcoin has maintained a hard floor at $6K for most of the year, which I would be surprised to see broken."