août 1, 2019
Envoyé par :

Astorz.com

Catégories:

Bitcoin English, Blockchain, BTC, Cryptocurrency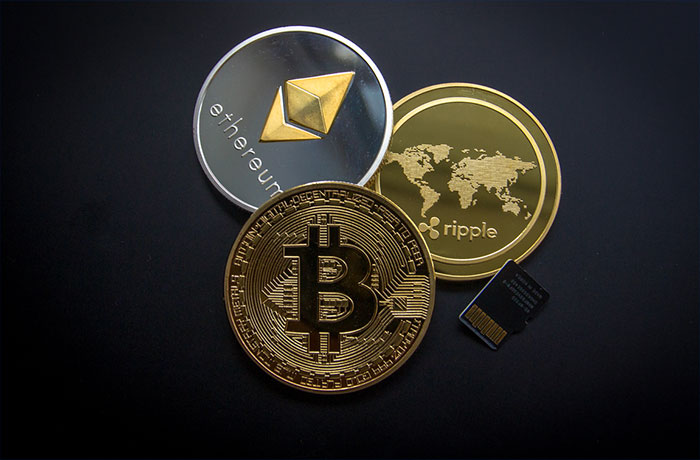 Receive free BUY and SELL Alerts by joining our group on Telegram by clicking here
Decent 

volume

 at the breakout today, so its looking good so far, but we should not already forget what a shitshow we had past week. So best to remain careful. 



3 options:
1) We hold the bull flag and break up later today or tomorrow. As long as we stay above 9950/30, this option stays alive.
2) 9930ish breaks and we make a right shoulder. For bullish version, 9750ish, can not break anymore (with acception of those nasty wicks).
3) Since we are still below the 10100, a lower high is still likely, therefore failure of the bulls. Above 9950ish, very unlikely, if we break it, this option comes in play as well.
Now if we break up, depending on the volume and the speed of the rally, we can try to determine if it's a correctional wave up or the start of a new impulse wave. I have mostly been posting in my public channel lately, there i have made it clear that i am bearish for the mid-term and maybe even the rest of the year, as long as we stay below the 11.5/12k. I was in favor of an ABC up now, but the zigzagging past week made that quite difficult, so instead of being in favor of a bullish move, objectively things looked like shit and bears were in favor. However, i showed a few factors that told me it was not all clearly bearish . So eventually giving the range of 9100-9800/900. Yesterday things became a bit more clear:
Ideally we see a drop to like 9600, find some support and turn long again. Ideally the blue line plays out, so drop , then retest of 9700/30, if it would get touched again, its like 70/80% sure it will break. If that happens, we should see another attack of 10k. If that one breaks, most likely will see 10200ish again as well. As mentioned earlier today, another touch of 10200, will also be like 70/80% it will break eventually.
Bigger picture, i am still bearish , so still think we will turn down again. But it will depend alot on coming week or 2. On how the push up will be, either correctional or an impulse wave up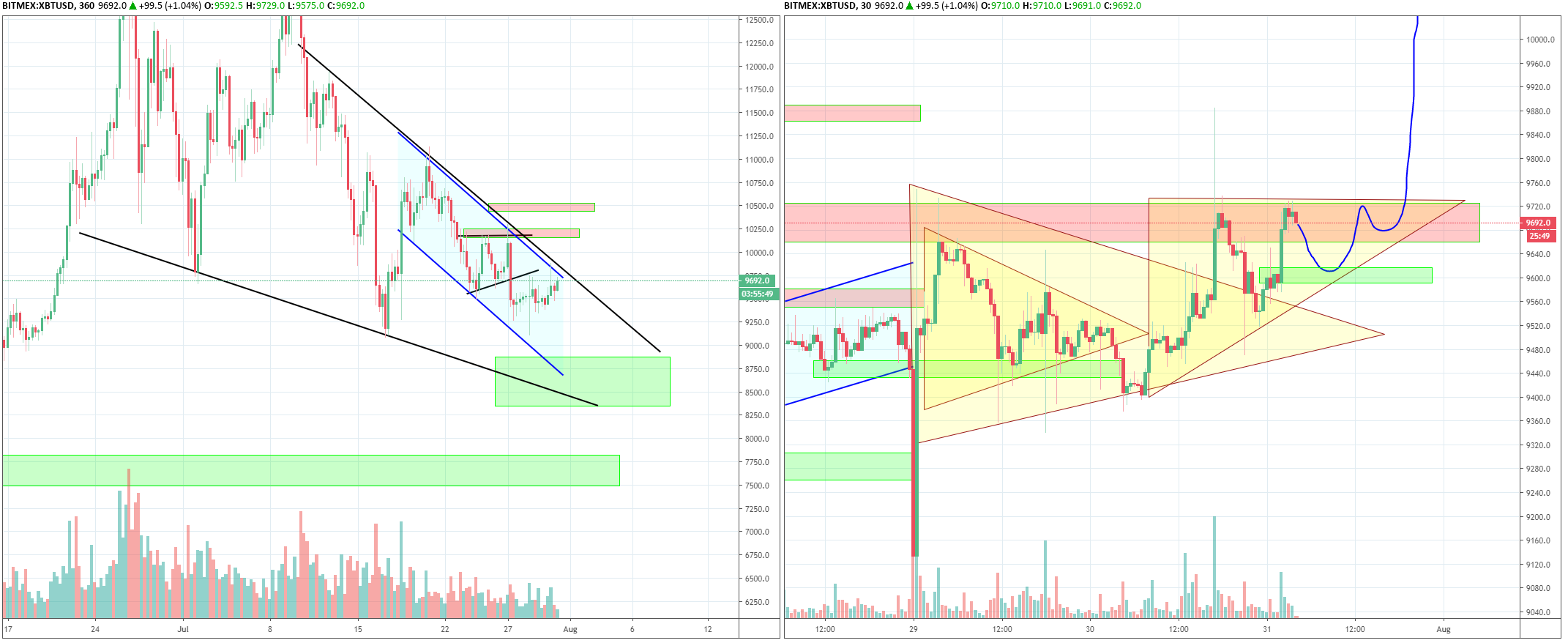 Now so far this has played out, so no real reason to assume yet that we will see something different. However, we are still below the 10100ish, so still clearly below the 10200ish, which keeps the option of a lower high still possible and therefore 
bearish

movement. But since yesterday, it's the first time in a week maybe, that we did not get a short squeeze, but a normal buying sequence, which lets me favor a 

bullish

 outcome for the coming days.